We met at the launch site in Townshend, VT, and quickly went through 48-bulletpoint checklist for balloon launch.
We released the balloon, and it started drifting south-east, as predicted, rising at the speed of 15 ft/s. In one hour, it traveled 40 miles south-east, and it made me really nervous: if the balloon were to continue drifting in this direction, it would land right at Boston international airport! But, just as predicted, balloon made a U-turn and flew west for another hour.
At 105,414 ft altitude, balloon burst. It took another hour for balloon to descend to the ground.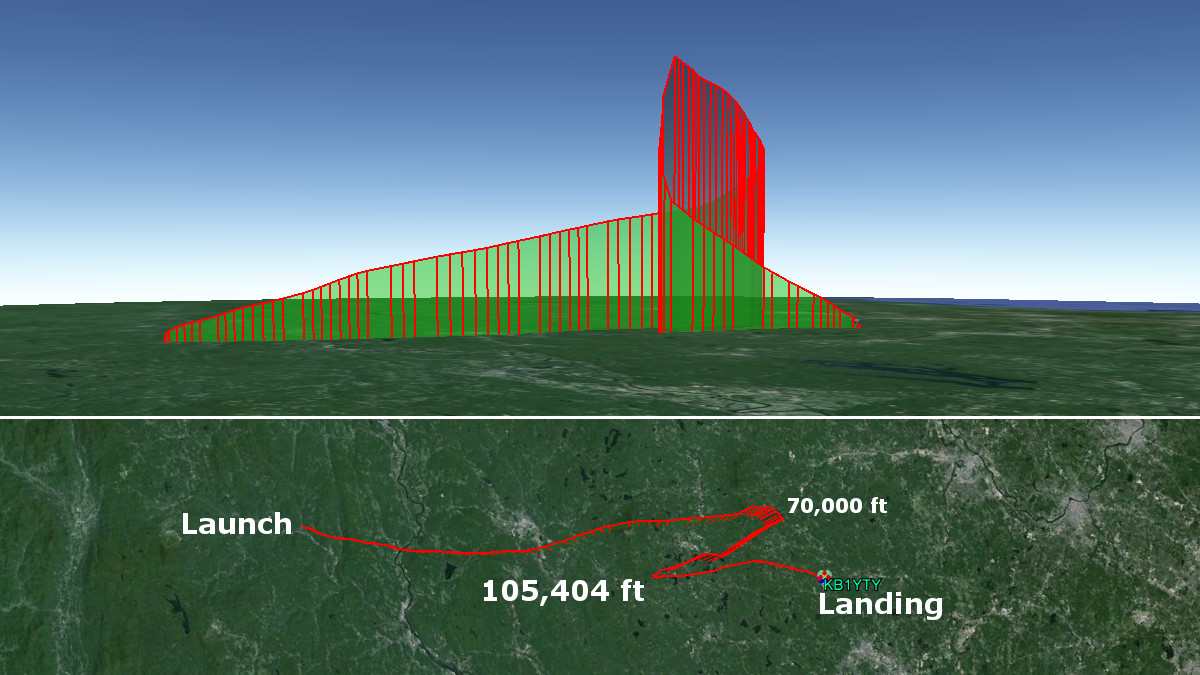 Luckily enough, it landed in a woodland, and we got a landing position from GPS/APRS. After an easy walk, we found payload hanging on a tree at eye level.
Mission accomplished !